Considering Abortion in New Iberia-St Martinville, LA?
Real Choices Real facts Real Help
Whether you are experiencing an unplanned pregnancy, have questions about abortion, or need a safe place to talk through your thoughts and fears,
WE ARE HERE FOR YOU.
Call us at 
(985) 872-4994
or make an appointment online.
HELP STARTS HERE FREE & CONFIDENTIAL
If you are facing an unplanned pregnancy, we are here to help you weigh your options. You may be considering abortion as a solution to your situation however, it's important to gather information so that you can make your best decision.
We understand that every woman's road to abortion is highly personal & often seen as a solution to a potentially stressful circumstance. But like any medical procedure, it's best to know all the facts before making a decision.
Before deciding, it's important to know:
If you have any STDs
You may have an STD even if you are not experiencing any symptoms.
Undiagnosed, untreated STDs can cause Pelvic Inflammatory Disease, an infection of the uterus, that can affect your health and future pregnancies.
Hope Restored offers free STD/STI screening referrals
The Importance of an Ultrasound
Ultrasounds locate the area of the pregnancy. An untreated ectopic pregnancy (a pregnancy outside the uterus) can be a severe medical emergency.
Ultrasounds can show how far along you are. Our staff will be able to determine an estimated gestational age as well as an expected due date.
Ultrasounds determine the viability of the pregnancy. Of all pregnancies, up to 30% end in miscarriage, many even before a woman knows she is pregnant. Up to 80% of these happen in the first trimester. If you do not have a viable pregnancy, an abortion may not even be necessary.
What is my first step if I am considering abortion?
It's important to know that you do not have to face this alone. We confirm if you are pregnant and then if positive….
Offer referrals for limited STD testing and treatment
Offer a limited ultrasound.
Meet with a client care advocate to discuss…
What are the differences between medical and surgical abortions?
Are there any short-term or long-term risks you should consider?
We offer a safe, confidential environment near Bayou Cane-Bayou Blue for you to ask questions about your pregnancy. We do not perform or refer for abortions. We are your first step in providing services and information to help you make a thoughtful, informed decision about your body.
Hope Restored is a non-profit pregnancy resource center and clinic offering free services, in a safe, confidential and compassionate atmosphere near Bayou Cane-Bayou Blue, LA. Available to you are answers and assistance regarding reproductive health, pregnancy confirmation, abortion information, and more. Medical-grade pregnancy testing, limited ultrasound exams are offered free of charge.
Abortion is a procedure that results in the voluntary termination of a pregnancy, either medically or surgically. There are risks associated with any medical procedure. All abortion procedures require an ultrasound to confirm the pregnancy and determine gestational age. Hope Restored offers limited obstetrical ultrasounds at no cost. We never financially gain from your decision and can discuss your options openly with no pressure.
Our no-cost and confidential services include:
Laboratory Quality Pregnancy Test & Pregnancy Options Consultation 
Limited Obstetrical Ultrasound by a Licensed Medical Professional
Private and Pressure-Free Abortion Education
Client Care Advocacy
Abortion Pill Reversal Information
Post-Abortion Recovery Counseling
Our trained client care advocates provide services in a professional and non-judgmental manner to all our clients. Located in Houma, Hope Restored serves Houma, Thibodaux, Presque-Bourg, Bayou Cane-Bayou Blue, Raceland-St. Charles, Morgan City-Franklin, Napoleonville-Magnolia, New Iberia-St. Martinville,Breaux Bridge-Cecelia, Des Allemands-Bayou Gauche, Larose-Cut Off, and Galliano-Golden Meadow areas.
New Iberia-St Martinville
Are you facing a situation you weren't ready for? No matter what you're going through, we are here to address your needs and provide you with valuable resources. Schedule your free appointment today.
Hope Restored Pregnancy Resource Center does not perform or refer for abortions.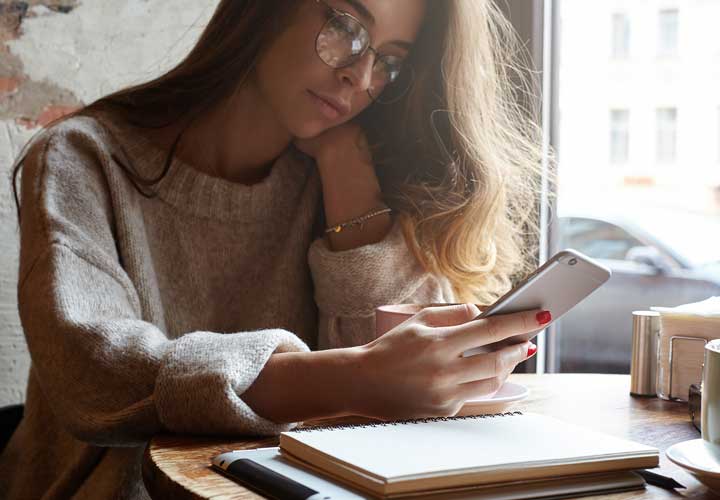 You are the only one who can choose an option for your unplanned pregnancy. You should not allow anyone to force you into a decision. Our staff wants to support you as you explore your options.  If you're feeling pressured by someone to have an abortion, visit the Hope Restored Pregnancy Resource Center near Applecreek, OH first.
Abortion Near Me New Iberia-St Martinville , LA 70560, 70562, 70563, 70582
New Iberia-St Martinville New Iberia (French: La Nouvelle-Ibérie; Spanish: Nueva Iberia) is the largest city and parish seat of, Iberia Parish. New Iberia dates its founding to the spring of 1779, when a group of some 500 colonists (Malagueños) from Spain, led by Lt. Col. Francisco Bouligny, came up Bayou Teche and settled around what became known as Spanish Lake. St. Martinville (French: Saint-Martin) [3]) is a city in, and the parish seat of, St. Martin Parish, Louisiana. In the 16th century, the area between the Atchafalaya River, in Louisiana, the Gulf of Mexico and Trinity River, in Texas, was occupied by numerous tribes or subdivisions of the Attakapan people. French explorers claimed and founded the colony of Louisiana in 1699.